History
The North American Women's Ministries (NAWM) first organized as a group in 1939 in Stanberry, Missouri. These pioneering ladies desired to organize the women of the church to enter the missionary work of funding books and tracts for ministers who could not afford to purchase them in quantity themselves.
Today, there are Women's Ministries of the CoG7 in many countries around the world. The main purpose of these Women's Ministries is to unite in the work of the Lord.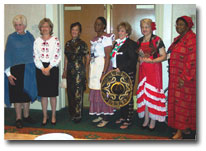 Women's Ministries is one of the featured ministries at General Conference Conventions.  In addition, there are local, regional, and national Women's Retreats where women are invited to meet with other ladies of faith for fellowship, learning and sharing.
Free-will donations, dues, emphasis, bazaars and Ladies Day offerings are the means for funding projects of NAWM.
Current Projects
Ladies Day is suggested for the first Sabbath in March.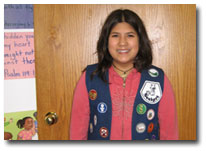 A bazaar is planned for General Conference Convention in July. Items donated would be most appreciated. This bazaar is one of several major fund raisers for NAWM projects.
Seekers is a program designed for youngsters ages 9–12, to be used in homes and neighborhoods, for them to earn badges for scripture memorization, good deeds, and social and work skills in godly living.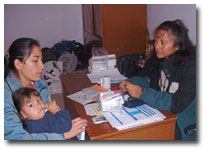 Missionary outreach offers opportunities as needs develop for those with skills and means to aid in partnering in Medical Missions.
Faithful Servant Memorial Fund provides scholarship funds for qualifying ministerial students.
Interested in finding out more?
Contact Grace Sanchez (English) or Sylvia Corral (Spanish).
NAWM Guidebooks are also available in English and Spanish for $12.00 U.S. from the General Conference Office at (303) 452-7973.